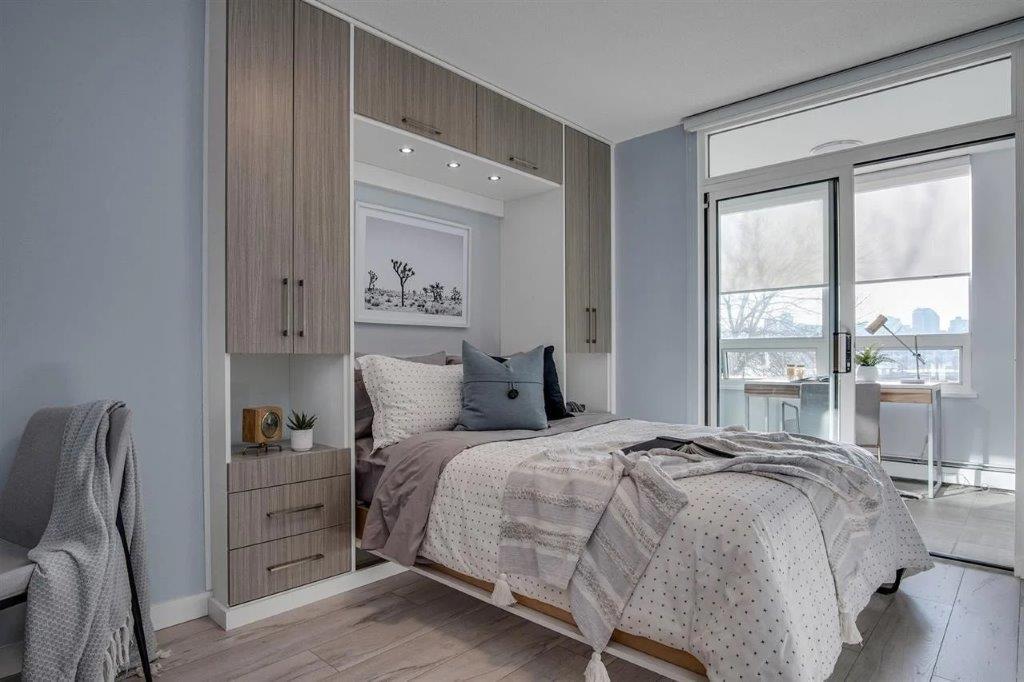 Heavy Duty
Hotel Quality
The Easi-Lift mechanism provides a smooth and quiet
opening and closing operation.
REQUEST A QUOTE
Wall Beds and Murphy Beds
in Lower Mainland
Benefit of murphy beds and wall beds
Murphy bed in your home can provide numerous benefits. One of the biggest advantages is that it allows you to maximize your living space, especially if you live in a small apartment or a house with limited square footage. A wall bed can also serve as a multipurpose piece of furniture, offering a comfortable place to sleep at night while freeing up valuable floor space during the day.
Additional Storage for murphy beds
Additionally, wall beds are often designed with a variety of storage options, such as built-in shelves or drawers, which can further optimize your space. With their versatility and functionality, wall beds have become increasingly popular in recent years, making them a smart investment for any home.
http://5kids1condo.com/square-foot-hours-designing-24-hour-spaces/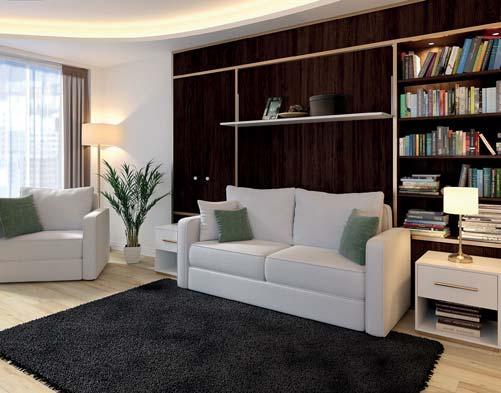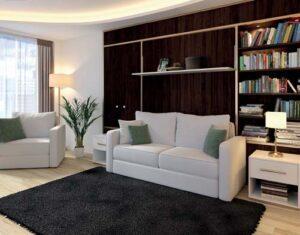 Here's a breakdown of the Deluxe Easy-Lift Mechanism Studio 2000 and the Deluxe Easy-Lift Mechanism Auto Leg:
Designed for frequent use

Can accommodate a mattress up to 9″ thick

Available in standard sizes from single to king

Uses a European slat system to support the mattress

Moving headboard keeps bedding in place

Counterbalanced, tension-adjustable mechanism

Drop-down table option

Comes with a 30-year warranty

Automatic leg that folds up and down with the bed, allowing it to sit at a standard bed height

Bed rests on the crown molding, so there are no legs
The main difference between the two styles is that the Studio 2000 has no legs and rests on the crown moulding, while the Auto Leg has an automatic leg that folds up and down with the bed to allow it to sit at a standard bed height.
Standard style murphy bed:
The Standard Mechanism is our most affordable wall bed option.
The manual, flip-down leg is easy to operate.
It can accommodate up to a 10″ mattress.
Available in standard sizes from single to queen.
The bed frame is made of sturdy metal and has 13″ legs,
Mattress sits on the back panels of the bed.
Need to remove pillows before closing the bed.
optional synchronized desk to create a multi-functional space for your home office or study.
Mechanism comes with a 5-year warranty for your peace of mind.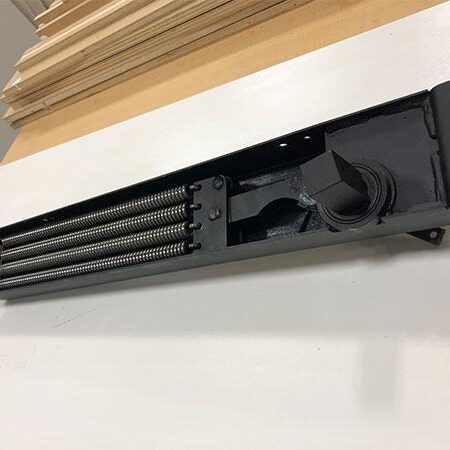 Our Deluxe Mechanism
Instant Bedrooms Manufacturing is the Exclusive Distributor of the Easi-Lift mechanism for North and South America and the Pacific Rim. Initially designed for high-volume use in the demanding European commercial market, the Easi-Lift mechanism is tested according to the International Codes ISO/DIS 10 131-1 and ISO/DIS 10 131-2. These tests include a series of 10,000 consecutive uses corresponding to almost 30 years of daily use. The Easi-Lift mechanism is regularly submitted to these tests at the factory to ensure perfect reliability, safety and ease of use. It is a durable, extremely safe mechanism with exceptional balance and precise control. All of our wall beds accommodate a standard spring-filled mattress.
Wall Bed Measurements
There are several different standard measurements for our wall beds. These are guidelines only, which will help you in designing your space.