Wall-Beds and Murphy Beds
in Lower Mainland
At Instant Bedrooms Manufacturing Inc., we understand that no two homes are the same. That's why we offer both upright and sidefold wall-beds, as well as wall-bed installation all over the Lower Mainland. From our store, we are able to serve you by helping you find the right furniture and wall-beds Murphy beds for your home. We have 45 years of wall-beds installation experience.
Instant Bedrooms Manufacturing is the Exclusive Distributer of the Easi-Lift mechanism for North and South America and the Pacific Rim. Originally designed for high volume use in the demanding European commercial market, the Easi-Lift mechanism is tested according to the International Codes ISO/DIS 10 131-1 and ISO/DIS 10 131-2. These tests include a series of 10, 000 consecutive uses which corresponds to almost 30 years of daily use. The Easi-Lift mechanism is regularly submitted to these tests at the factory to ensure perfect reliability, safety and ease of use. It is a durable, extremely safe mechanism with exceptional balance and precise control. The simple, smooth and quiet opening and closing operation can literally be accomplished with one finger! It is offered on Single/Twin, Double/Full, Queen and King size with our Lifetime Warranty. All of our wall beds accommodate a standard spring filled mattress.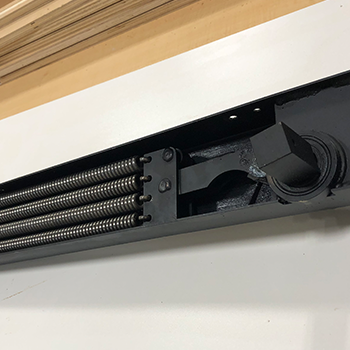 Our Mechanism
At Instant Bedrooms Manufacturing Inc., we are proud to be your exclusive distributor for the Easi-Lift mechanism in North America, South America, and the Pacific Rim. This mechanism undergoes a rigorous set of tests, including 10,000 consecutive uses, which is roughly correlated to about 30 years of use with not one issue with warranty. We offer the Easi-Lift mechanism on single/twin, double/ full, queen, and king-sized beds.
Wall-Bed Measurements
There are several different standard measurements for our wall-beds. These are guidelines only, which will help you in designing your space.